DEPARTMENTS
DEPARTMENT OF ALLERGY & CHEST DISEASES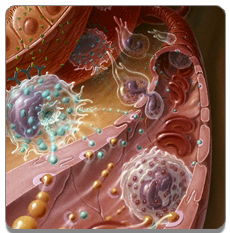 Doctor
Dr.SUDHEER KUMAR M.D. DTCD
Consultant Pulmonologist & Allergy Specialist

Dr. Jojo Pompson.MD, DTCD
Indication for performing spirometry.:-
Diagnosis of airway diseases.



Assessment of prognosis.



Pre operative evaluation.



Periodic monitoring in occupational lung diseases.



Evaluation of cough and breathlessness.



Assessment of reversibility with a bronchodialator inhalation.



Diagnosis of restrictive lung diseases.



Fibre Optic Bronchoscopy (FOB) has become an essential tool in chest medicine.Few of its various applications are:-
Diagnosis and staging of bronchial neoplasms.



Investigation of haemoptysis.



Micronbiological Sampling from lower respiratory tract.



Bronchial lavage in critical care and for pathological specimens.



Trans bronchial biopsy for investigation of diffuse lung diseases.



Apart from FOB and COMPUTERISED SPIROMETER our department of pulmonology is equipped with ALLERGY CLINIC & FULL FLEDGED I C C U.