DEPARTMENTS
DEPARTMENT OF ORTHOPAEDIC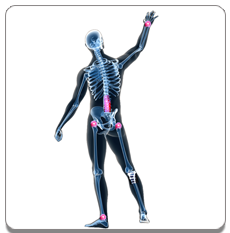 Doctor
Dr.M.ABUSSABAH, will be doing the following procedures.
Spinal surgery for Traumatic and Non Traumatic conditions.


Illizarow Technique for treatment of long bone fractures, limb length discrepancy,limb deformities and non union of long bone fractures.


Total Hip and knee joint replacement surgery.


Hemiarthroplasty and closed pinning for fracture Neck of femur.


Dynamic Hip Screw and closed Enders Nailing for trochantric fractures.


Closed Inter locking for fracture Femur, Tibia and Humerus.


Correction of deformities in CTEV, Cerebral Palsy and all congenital limb disorders.


Arthroscopy and Keyhole Surgery for Knee & Shoulder.


24 hours Accident and Trauma Unit.