DEPARTMENTS
ANAESTHESIOLOGY & CRITICAL CARE DEPARTMENT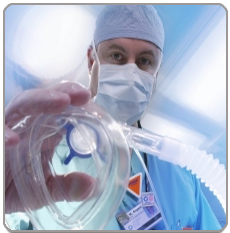 Doctors
Dr. KS Sivaprasad, MBBS, DA

Dr. MS Ramakrishnan, MD

Services Anaesthesiogy & Critical care department.
We have 5 operation theatres, with the state-of – the art monitoring and anaesthesia equipments.
We have general and laparoscopic surgeons who can do all laparoscopic procedures. Obstetrics and Gynaecology dept. also does surgical procedures. Orthopaedic dept. has C-Arm facility and Arthroscopic equipments. ENT dept. does almost all surgical procedures, endoscopy with state-of-the – art microscope for microsurgical work. Oththalmology dept. has facility for IOL , and routine surgical work. Urology dept. has facility for almost all surgical work and endoscopic procedure.
We have facility for artificial ventilation in both adults and paediatrics including neonates; in the ICU.
Facility for labour anaesthesia is also available in the hospital.