DEPARTMENTS
DEPARTMENT OF DERMATOLOGY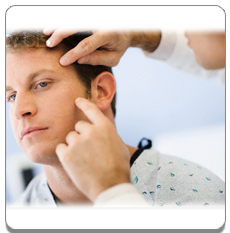 Doctor
Dr. Mrs. Muneera Azeez. MD ( skin)
Dermatologist of our hospital is doing the following procedures.
Treatment for all skin problems, STD cases and Leprosy.


Skin Biopsy and other investigation like Fungal Scraping, Culture and Skin Clipping.


Cautery –Chemical and Electro Cautery for common conditions like Warts Molluscum, Skin Tags and seborrhoeic Keratoses.


Electrolysis for Hirsutism.


Cosmetology – Treatment for problems like Acne, melasma and other Facial Pigmentations, Skin Peeling (Chemical) for selected cases of Facial pigmentation.