DEPARTMENTS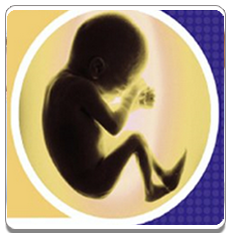 Doctors:
Dr. Geetha, MBBS, DGO.

Dr. Radha, MD, DGO

Dr.Manorama, MBBS, DNB, (GYN& OBST)

Dr. Lynda James, MBBS, DGO

Dr. Ameerunnisa, MBBS, DGO

Dr. Khadeeja, MBBS, DGO

Our expert Gynaecologists provide
Special Antenatal care to every pregnant woman


Systematic supervision of women during pregnancy


Screening of high risk cases and early detection and treatment of any complications during pregnancy.


Education to mother about pregnancy to remove fear and give psychological support.


Antenatal advice about nutrition, hygiene and immunization.


Antenatal fetal monitoring by advance technology.


Assessment of Fetal well being in late pregnancy by Fetal movement count.


Cardiotocography.


Doppler ultrasound


Fetal biophysical profile


Fully equipped 24 hours available labour room with efficient staff.


Regular post operative care and regular follow up of every patient.


Management of Gynaecological problems like Menorrhagia, DUB, Cerivical polyps etc.


Procedures done in our hospital


D & C


Evacuation


Cauterisation


Polypectomy


Cervical biopsy


Pap smear


HVS


Laparoscopic sterilization , Hysterectomy.